Flag Image File –
Belgium

.
Click on the desired image to download the Belgium flag.
Belgium is a country located in Western Europe, known for its rich history, diverse culture, and political influence in the European Union. Its capital is Brussels, which also houses important EU institutions. Belgium is famous for its culinary delights, such as fine chocolates and craft beers. Its flag consists of three vertical stripes of equal size: black on the left, yellow in the middle, and red on the right. These colors hold historical and regional significance, representing different linguistic and cultural communities of the country.
Flag:

Vectorized images in various sizes and PNG format.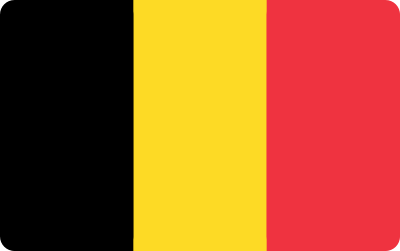 Notice: Use for promotional and identification purposes.