Flag image file –
Ireland

.
Click on the image you want to download the flag – Ireland.
Ireland is a country located in Western Europe, known for its rich history, stunning landscapes and vibrant culture. The island of Ireland is divided into two parts: the Republic of Ireland, which occupies most of the territory, and Northern Ireland, which is part of the United Kingdom.
Flag:

Vectorized images in various sizes and in PNG format.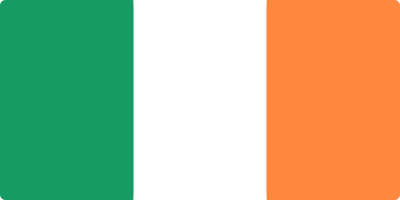 Warning: Use for disclosure and identification purposes.