Image File of Flag –
Italy

.
Click on the image you want to download the flag – Italy.
Italy is a country located in southern Europe, known for its rich cultural heritage, millennia-old history, renowned cuisine, and stunning landscapes. It is famous for its iconic cities like Rome, Florence, and Venice, which house historical monuments, museums, and fascinating architecture. Additionally, Italy is the birthplace of the Renaissance, an artistic and cultural movement that had a lasting impact on the world. Italian cuisine, including pasta, pizza, and wines, is celebrated globally. With a breathtaking coastline and varied climate, Italy is a popular tourist destination all year round.
Flag:

Vectorized images in various sizes and in PNG format.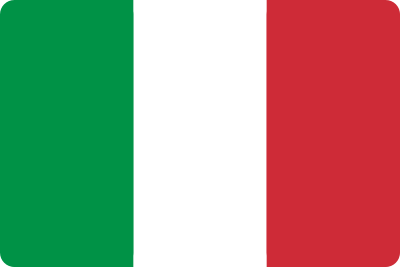 Notice: Use for disclosure and identification purposes.